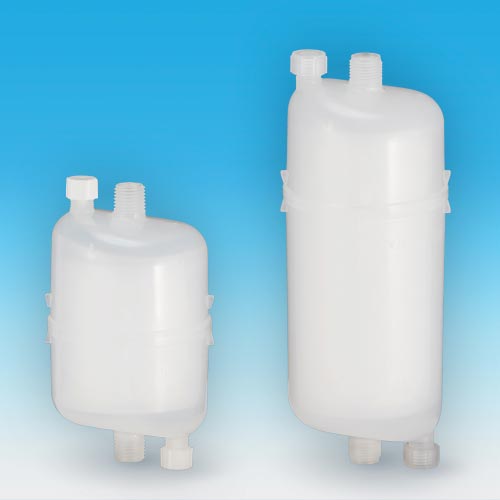 Need Help?

More Information

Description
The DFA filter assembly is a handy, easy-to-use and cost effective capsule filter designed for relatively low flow rates and small volume batch processes.
Flexibility in filter media and connector options allow for a wide range of general industry applications.
Features and Benefits
Wide variety of media materials (PTFE, nylon 6,6, hydrophilic PVDF, HDPE, polypropylene)
Broad range of connector options (Swagelok1, Pillarfitting2, NPT, flare style)
All-polymeric construction
O-ring free design
Allows for easy customization of filtration systems to accommodate various flow rates and removal rating requirements
Able to vent and drain quickly and easily
Low hold-up volume
1 Trademark of Swagelok Co.
2 Trademark of Nippon Pillar Packing Co., Ltd.