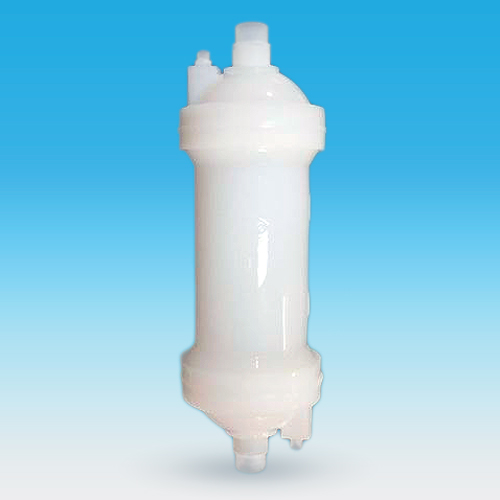 Need Help?

More Information

Description
Pall Corporation's new in-line G2 Kleen-Change can be safely operated in high temperature chemical applications such as SPM and Phosphoric acid up to 200°C.
The new in-line G2 Kleen-Change is made with an engineered ultra pure PFA resin specifically designed for higher temperature and pressure chemical application. (Please refer to the chart below that provides the temperature and pressure operating conditions.)
The filter and capsule construction are optimized for use in high temperature chemicals. The G2 Kleen-Change filter's high flow rate makes it suitable for both point of use and recirculation bath applications.
The G2 Kleen-Change assembly is offered in four filter retention grades including 0.1μm, 30nm and the XpressKleen 12nm, 10nm
1
filter. This retention range provides for prefiltration, point of use and reclaim options.
Features
Enhanced operating pressure rating for 200 °C
In-line disposable filter
Dimensionally compatible with the existing in-line G2 Kleen-Change assemblies.