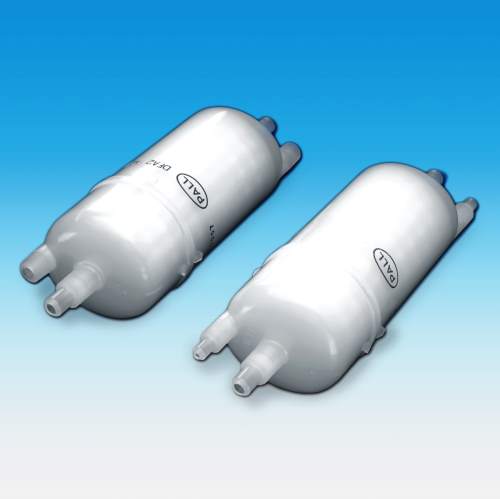 Need Help?

More Information

Description
CMP StarKleen filter capsules are designed for the filtration of oxide and metal (including copper) slurries on or near tools used in chemical mechanical polishing (CMP).
Compact, completely disposable, all polypropylene filter capsule with Flaretek1 connections for easy changeout. Vents and drains are available with either NPT or Flaretek fittings.
The capsules contain either depth or pleated style Profile® filters. The relatively deep, wide pleats of the Profile Star filters easily handle fluids containing high suspended solids. This design results in low differential pressures, which minimize shear and provide long service life.
The unique construction of these depth filters provides for built-in prefiltration assuring long service life with no breakthrough of contaminants nor shedding of filter medium.
Profile depth filters provide a sharp boundary between transmission of native slurry particles and removal of gels and aggregates.
1 Flaretek is a trademark of Entegris, Inc.