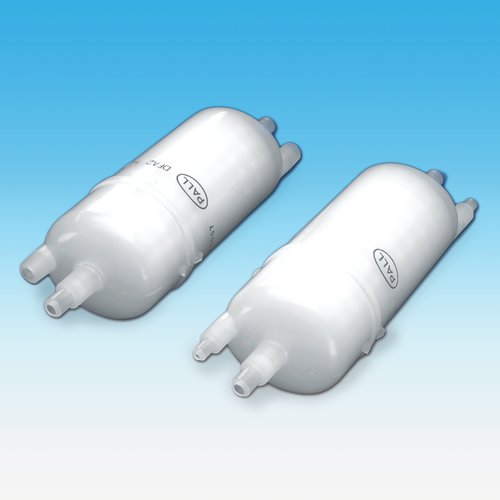 Need Help?

More Information

Description
CMP StarKleen™ Nano filter capsules have been developed for the classification of both ceria and low solids colloidal silica slurries at or near tools used in advanced CMP processes, such as shallow trench isolation (STI) and barrier copper. Pall's most advanced melt-blowing process has been utilized to manufacture extremely fine fibers that improve removal efficiency of particles as fine as 100 nm. The ultra-fine fiber matrix is ideally suited for removing particles like ceria that are predominantly captured by mechanical filtration mechanisms like sieving.
Multi-zone pore construction optimizes both efficiency and long service life
Compact, completely disposable all-polypropylene material with Flaretek1 connections for easy change-outs. Vents and drains are available with either NPT or Flaretek fittings
Each zone is manufactured to a given specification that ensures consistent, reproducible performance
Steep efficiency curves result in minimal strip-out of desirable slurry particles while sharply increasing removal of oversized particles
1Flaretek is a trademark of Entegris, Inc.