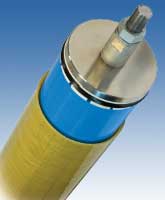 Need Help?

More Information

Description
Reverse Osmosis Process
Natural osmosis occurs when two fluids of different salinity are separated by a semipermeable membrane. The fluid with the lower salinity will pass through the membrane until the salt solution becomes equal on both sides of the membrane.
If pressure is exerted on the higher salinity solution the membrane allows desalinated, de-mineralized water to pass into the pure solution whilst it rejects the dissolved impurities, a process known as 'reverse osmosis' (RO).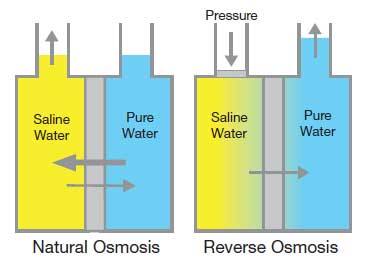 The Pall Disc Tube (DT) module system is a membrane device designed to ensure molecular and ionic separation of the whole spectrum of pollutants in all aqueous environments: from suspended matter to the smallest ions, including colloids, bacteria, viruses and organic matter.
The Disc Tube module consists of a stack of molded ABS spacing discs separating membrane cushions which are formed from three octagonal layers which are welded to each other, ultrasonically at their periphery.
Advantages
The unique configuration of the Disc Tube module offers numerous advantages over traditional spiral or tubular membrane modules.
Open channel configuration
High turbulances of the feed stream
Reduced risks of clogging or crystallization
Evenly distributed and self-cleaning hydraulic circulation
More effective cleanings
Minimization of cross-flow rate
Extended range of cut-off for nanofiltration membranes (500 g/mole, 270 g/mole) and for reverse osmosis (high flow rates, Standard 100 g/mole, high rejection)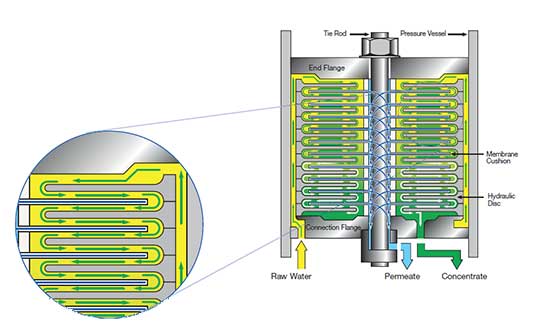 Why the Disc TubeTM RO Module has become the preferred module for leachate treatment?
Open Channel Technology
Less susceptible to fouling and scaling
Modules are easy to clean
Suitable for silt density index (SDI) up to 5/15
Easy Maintenance
Module can be opened
Module and membranes can be investigated
Single membranes can be tested for best cleaning procedure
Single membranes can be investigated at lab (EDX, Microscope)
Features of Pall DT Reverse Osmosis Systems
Modular expandable design with one or multiple stages
Recovery rates achievable by DT modules with staged RO Pressure (Base 18mS/cm)

High pressure units maximize permeate yield (Recovery Rate)
Mobile containerized units or in situ installation options
No mechanical chemical pre-treatment necessary
Small footprint
Installation complementary to existing treatment plants
'Plug & Play' installation with short start-up period
Capacity ranges from 1 – 25 m3/h per line
Short or long-term rental opportunities
Economic module exchange
Worldwide service
What are the main challenges in the leachate treatment process?
COD in landfill leachate is partially not biodegradable ("Hard COD")
COD cannot be reduced sufficiently by classical Biological treatment, e.g. in public WWTP's
High ammonia and total nitrogen contents require utmost treatment efficiency
Salt content and heavy metals cannot be eliminated by conventional treatment methods
| | |
| --- | --- |
| Conclusion: | Reverse Osmosis is the only technology, capable of reducing almost all parameters! |
Characteristics of Pall's DT RO Systems for Landfill leachate treatment
Best quality of product water (permeate)
Small footprint
Reliable at variations of quantity and quality
Switch On / Switch Off operation possible
'Plug & Play' installation
Treated leachate (permeate) can be discharged back to the environment or can be utilized for irrigation or process water.
Modular, flexible construction
More than 220 Pall installations for leachate treatment are in operation worldwide!