The PhotoKleen EZD filter is a compact filter capsule assembly, consisting of a polypropylene head manifold interface and a stainless steel ring nut. This configuration allows for safe and quick, single step filter capsule change-out.

Two polypropylene filter media types, HDC® II and Profile® Star filters are available to optimize your filtration selection.

Profile Star filter's pleated depth medium is especially suited for the removal of agglomerated particles and gels. Its unique deep, wide pleated construction allows for long service life in liquids with high-viscosity. In addition its high voids volume enables efficient filtration in liquids with high levels of suspended solids. The HDC II capsule contains a high area, pleated polypropylene membrane for longer service life and lower pressure drops in some resists.
Available in two types of polypropylene filter media
Enhanced yield
Rapid, one-step disconnect filter replacement
Ease of use minimizes down-time
O-ring located on capsule provides for new sealing surface each time capsule is changed
Capsule design minimizes operator exposure to solvents
Compact design
Small footprint permits installation in narrow confines
Materials of Construction
Filter Capsule
 
Components
Materials
Filter Medium
Polypropylene (Profile Star / HDC II), PTFE (Emflon)
Support
Polypropylene
Housing
High Density Polyethylene (HDPE)
O-ring
EPDM, Kalrez1
 
 1Kalrez is a registered trademark of E. I. du Pont de Nemours and Company
Head Manifold
 
Components
Materials
Head
Polypropylene
Connections
PTFE / PFA
Collar and handle
SUS 304
 
Specifications
 
Removal Ratings (μm)
Profile Star
HDC II
Emflon
1, 1.5, 3
2.5, 4.5
5.0
Maximum Operating Temperature
23 ºC / 73 ºF
Connections (Inlet / Outlet, Vent)
Super type Pillar2 fitting, Union type
Flowell3 60 series
 
2Pillar is a trademark of Pillar Packaing Co., Ltd.
3Flowell is a trademark of Flowell Corporation.
Pressure Drop vs. Liquid Flow Rate4
Profile Star Filter Assembly
(PHYGPS44,
1
⁄
4
in. Super Type Pillar fitting)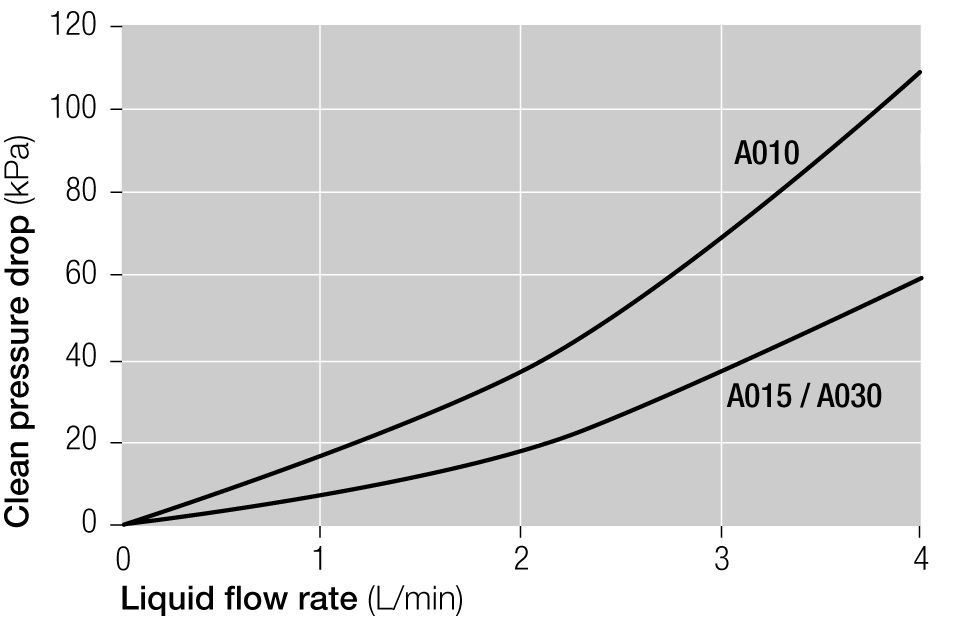 HDC II Filter Assembly
(PHYGPS44,
1
⁄
4
in. Super Type Pillar fitting)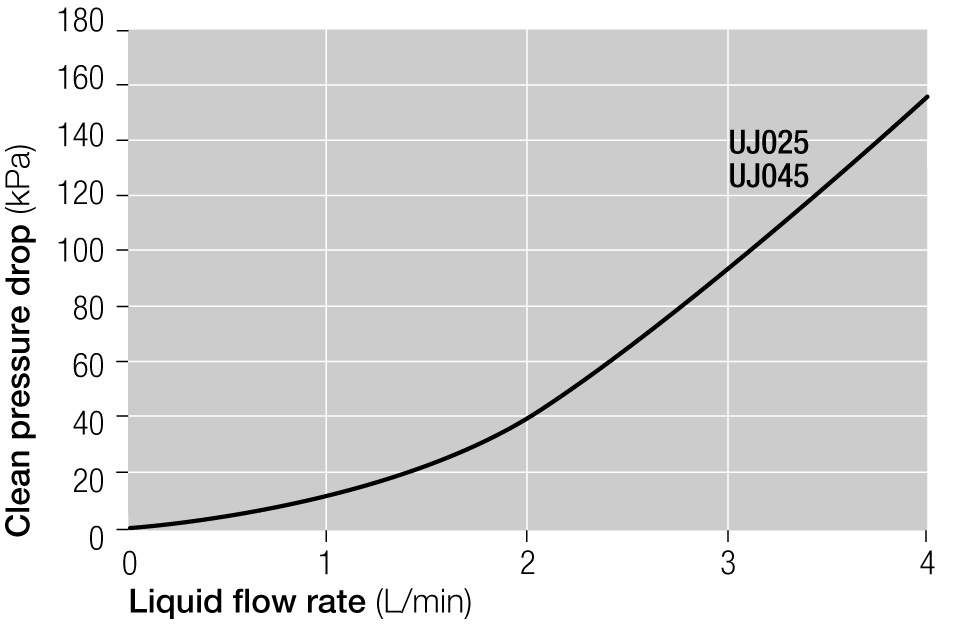 Emflon Filter Assembly
(PHYGPS44,
1
⁄
4
in. Super Type Pillar fitting)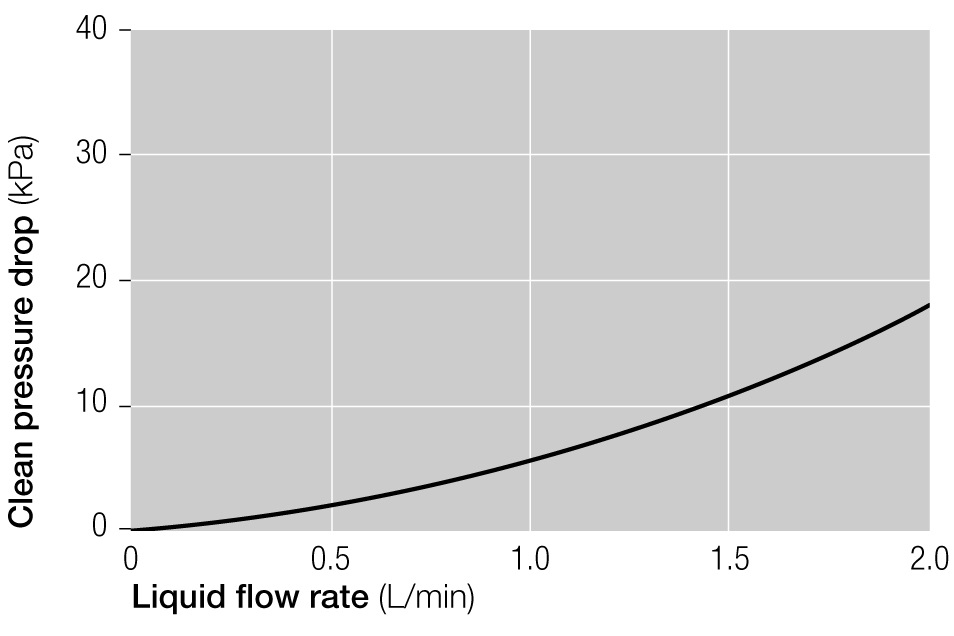 4 For liquids with viscosity differing from water, multiply the pressure drop by the viscosity.
Configuration and Dimension
Super Type Pillar fitting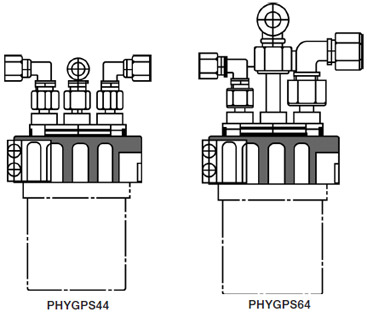 Flowell 60 Series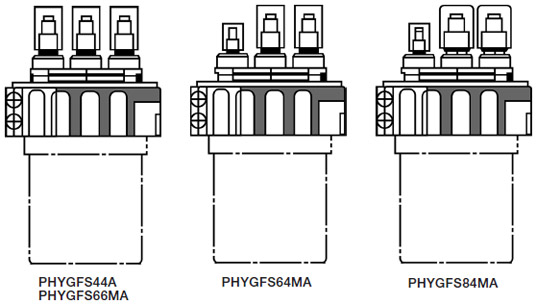 Filter Capsule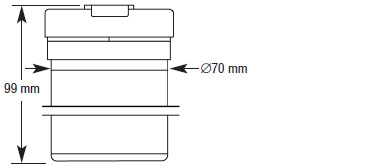 Dummy Capsule

Part Numbers / Ordering Information
Filter Capsules
PHD22 [1] [2]
Table 1
 
Code
Filter Media
Removal ratings (μm)
A010F
Profile Star (Polypropylene)
1
A015F
1.5
A030F
3
UJ025
HDC II(Polypropylene)
2.5
UJ045
4.5
PCF1E
Emflon (PTFE)
5
 
Table 2
 
Code
O-ring materials
J
EPDM
H11
Kalrez
H23
Perfluoro elastomer
 
Profile Star Pleated Depth Filter Media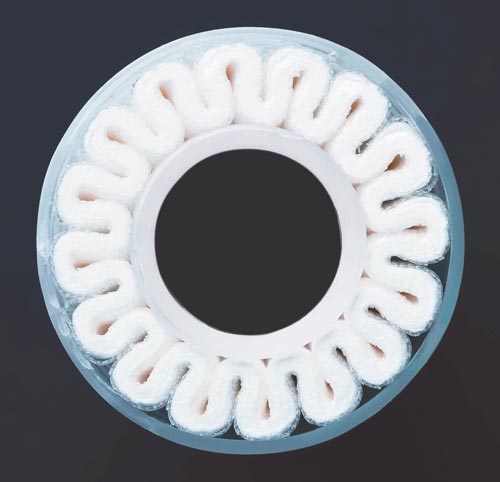 Head Manifold
PHYG [1]
Table 1
 
Code
Inlet / Outlet
Vent
PS44B
1/4" (6.35 x 3.9 mm) Super Pillar Elbow union
1/4" (6.35 x 3.9 mm) Super Pillar Elbow union
PS64B
3/8" (9.53 x 6.3 mm) Super Pillar Elbow union
FS44B
1/4" (6.35 x 3.9 mm) Flowell 60 Fitting
1/4" (6.35 x 3.9 mm) Flowell 60 Fitting
FS64MB
6 x 4 mm Flowell 60 Fitting
4 x 3 mm Flowell 60 Fitting
FS84MB
8 x 6 mm Flowell 60 Fitting
FS66MB
6 x 4 mm Flowell 60 Fitting
6 x 4 mm Flowell 60 Fitting
 
Spare Parts
 
Produt Name
Part Number
Dummy Capsule
PHDC1H23
 
Representative example part numbers
Filter Capsules: Profile Star

Head Manifold

Dummy Capsule

PHD22A010FJ
PHYGPS44B
PHDC1H23
PHD22A010FH11
PHYGPS64B
PHD22A015FJ
PHYGFS44B
PHD22A015FH11
PHYGFS66MB
PHD22A030FJ
PHYGFS84MB
PHD22A030FH11
Filter Capsules: HDC II
PHD22UJ025J
PHD22UJ025H11
PHD22UJ045J
PHD22UJ045H11