The UltiKleen PK filter is an all fluoropolymer cartridge, utilizing Laid-Over-Pleat pleated filter medium designed for 3 nm filtration of bulk aggressive process gases.
Features and Benefits
Highest flow rates of all fluoropolymer cartridges with excellent compatibility
High purity PFA fluoropolymer hardware
3 nm filtration of oxgen and aggressive process gases
Optimized Laid-Over-Pleat Ultipleat® filter design
High flow rates vs.diffencial pressure
Low differential pressure
Manufactured in a cleanroom environment
100% integrity tested
Fits all Ultipleat® PK filter housings
Materials of Construction
Components
Materials
Filter Medium
PTFE
Media Support
PTFE
Core
PFA
End Caps
PFA
O-ring
FEP encapsulated fluoroelastomer
Removal Ratings
≥3 nm (Gas)
Maximum Operating Temperature
120 °C / 248 °F
Maximum forward differential pressure
0.145 MPa @ 120 °C / 21 psid @ 248 °F
0.39 MPa @ 25 °C / 57 psid @ 77 °F
Housings
Ultipleat PK stainless steel filter Housings. (For availability of specific options and housing details, please contact your Pall Corporation representative.)
Pressure Drop vs. Air Flow Rate ( 20 °C / 68 °F )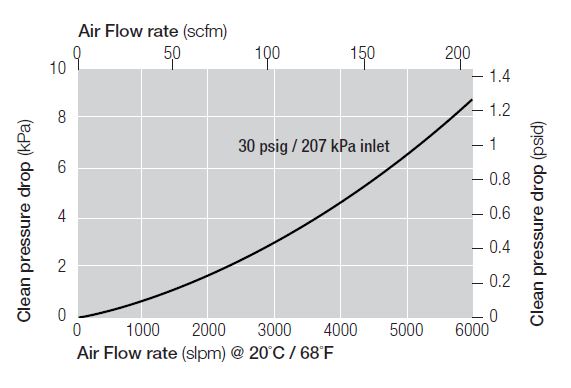 UPKF510F002H1
Dimensions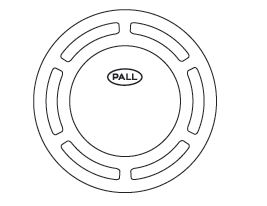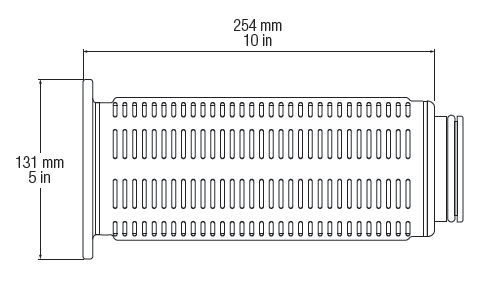 Specifications and availability: The information provided in this literature was reviewed for accuracy at the time of publication.
Product availability may be subject to change without notice.
For current information, consult your local Pall distributor or contact Pall Corporation directly.