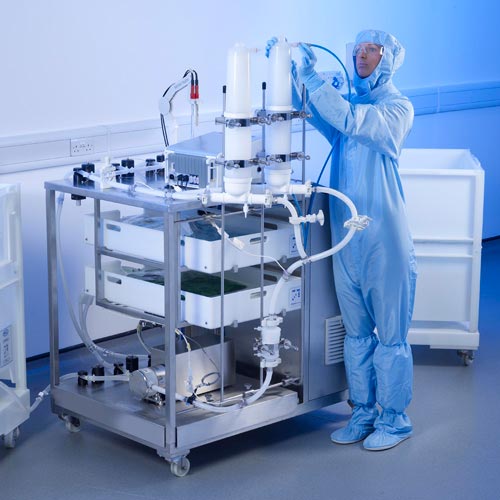 Need Help?

More Information

Description
A fully automated bioprocessing system, providing flexibility and improved productivity in upstream and downstream single-use processing
Single-use technology continues to be adopted across many areas of bioprocessing. The use of automation provides additional benefits in manufacture such as consistency in product quality, reduced labor costs and reduction of operator errors.
The Allegro MVP system is designed for use across a range of bioprocessing activities such as:
Sterile filtration
Bioburden reduction
Depth filtration
Virus filtration
Media and buffer preparation
Membrane chromatography
pH adjustment
Virus inactivation
Final formulation and filling
The Allegro MVP system uses fully disposable flowpaths, and incorporates single-use sensors for control and monitoring of key parameters. This enables processing to be conducted at optimum conditions, using fully automated process sequences.
Key Attributes
Good engineering design provides reliability, robust operation and minimizes risk of operator error
High degree of automation enables precise and consistent operation, control of key parameters, and minimizes operator contact
High degree of flexibility to run many different processes