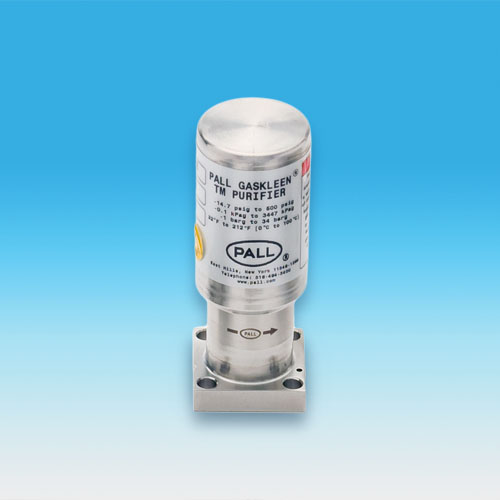 Need Help?

More Information

Description
A unique combination of Pall's leading edge AresKleen
™
purification material, combined with Ultramet-L
®
stainless steel filter medium, creating the industry's most advanced true point-of-use purifier.
The Gaskleen top mount purifier assembly is designed to remove homogeneous contamination from process gases to sub ppb levels, while providing 3 nm filtration.
Controls and reduces impurities such as O2, H2O, CO2, CO, NMHC, Ni(CO)4 and Fe(CO)5
Assembly hardware is made of 316 L stainless steel
High efficiency diffusion barrier insures integrity of reactive material until in service and upon removal
Superior pressure drop characteristics
Wide variety of gasses purified
100% helium leak and pressure tested
Will not release hydrocarbons
Not orientation sensitive
No detectable metal contribution above background in HCl gas with HCLP material
No detectable metal contribution above background in HBr gas with HBRP material
Products in this datasheet may be covered by one or more patents, including US 7,465,692